滑雪场施工图设计
滑雪场施工前必须有施工图。包括各种难度滑雪道和集中区的坡度设计,滑雪道关键节点土方平衡设计,局部的剖面图设计,索道上下站的位置和高程设计,以及造雪管线、泵站和其他服务设施的位置和高程等设计图。
应该在设计阶段就考虑滑雪安全,以避免因设计缺陷给日后经营造成安全隐患。有经验的设计师知道什么情况下雪道上容易出现意外事故。因此,在设计的过程应尽量避免这种隐患,若无法完全避免,则应该在设计中采用把危险降到最低的方案。雪岭公司在这方面经验丰富,能够在安全第一的原则下,尽可能的避免因设计导致的安全隐患,而不把安全隐患留给运营者!
雪岭公司经验丰富,专门为大型滑雪场提供安全改进的设计和培训。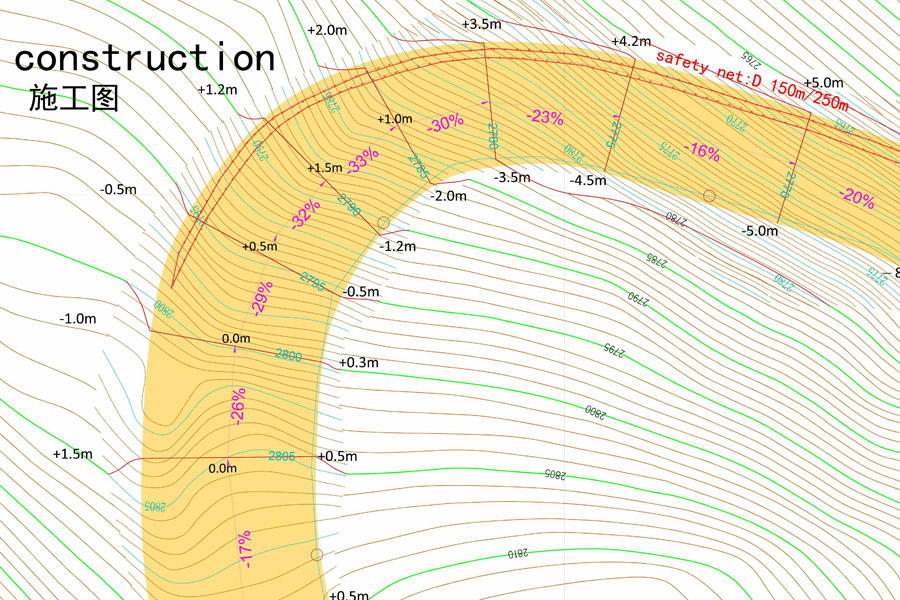 雪道施工设计图—成都太子岭滑雪场
Ski Slope Construction Drawing—Taiziling Ski Resort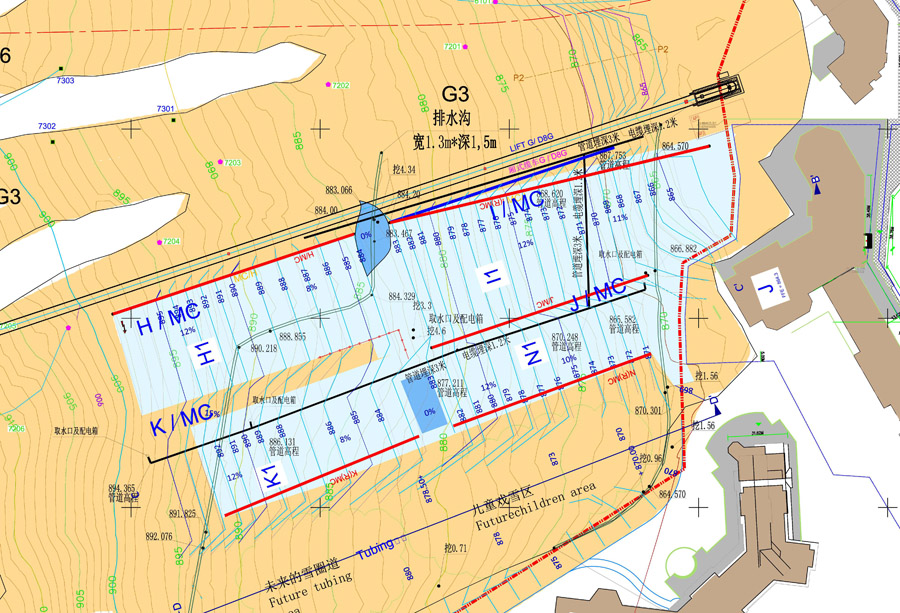 雪道施工设计图—万达长白山滑雪场
Ski Slope Construction Drawing—Wanda CBS Ski Resort

Ski Resort Construction Drawings design

Before ski resort construction, there must have construction drawings, including gradient designs for all ski slopes of different difficulty and gathering area, earth movement designs on key locations of ski slopes, profile map design of local area, and location & elevation designs for lift top & bottom stations and other service facilities such as snow making pipes and pumps.
Slope safety shall be considered in the early stage of slope design to avoid design defects that can allow for accidents on ski slopes during operation. An experienced planner knows: on ski slope under what kind of condition it is prone to cause accident, therefore this condition shall be avoid as much as possible while making the design, if it is not avoidable,the planner should have alternatives to minimize the risk. MAS Limited has a rich knowledge in this field and considers the principle of safety to be above all. Avoiding safety risks at the design level so as not to pass the safety risks to operators!
MAS Limited is rich in experience and specially provides safety improvement design and training service for large ski resorts.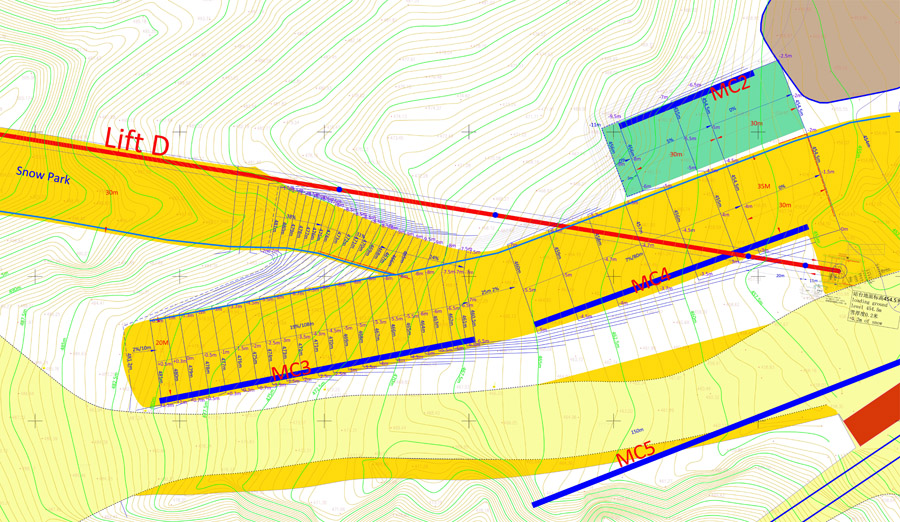 Ski Slope Construction Design – Yabuli Ski Resort
雪道施工设计图—亚布力滑雪场